【4th Batch Ready】Death Star Docking Bay 327|MOC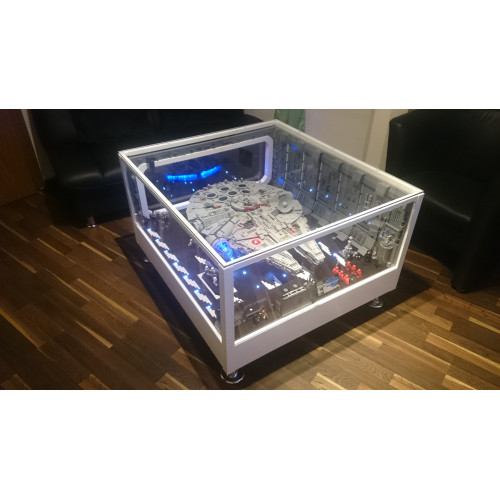 Available Stock
This is still the 7800pcs version,will add the the 9000pcs option very soon.
LP quality Bricks
[More affordable for MOC hobby]
Building Process:
https://onedrive.live.com/?authkey=%21AIVCHknv9K8M9EE&id=3494362C779BE73B%21657&cid=3494362C779BE73B
be sure to use the coupon"J-DB" to get a better deal.
come with figures as follows:
① chewbecca x 1 ② han-solo x 1 ③ stormtroop x 5 ④ death vader x 1 ⑤ R2D2 x 1 ⑥3PO x 1 ⑦ Luke Skywalker x 1
Project Name: "Escape from Docking Bay 327" Original Scene from Star Wars Episode IV

Internal Working title: "Go Home Darth Vader IV- or: But now the hangar"

It's inspired by the scene in Star Wars where Han, Luke, Leia, Chewie and the droids hastily escape onto the Falcon, and high-tail it out of the Death Star.
PDF instruction manual
* Do not comes with LED *
Below pictures are for Illustrations purposes, click building process link to see the real docking bay