20011 4×4 CRAWLER EXCLUSIVE EDITION | TECHNICS |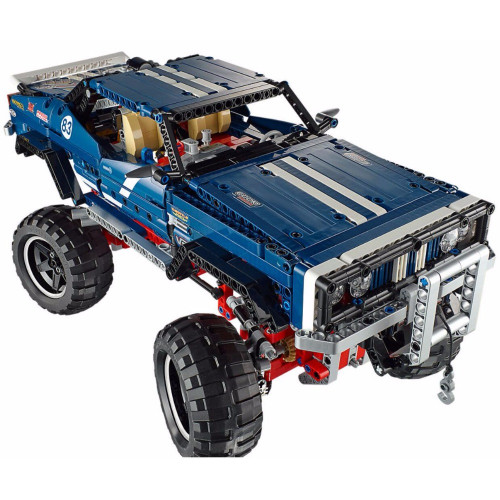 20011 4×4 CRAWLER EXCLUSIVE EDITION
TECHNIC / 1605 PIECES
This 20011 4×4 Crawler Exclusive Edition building blocks and bricks set includes the following:
illusion:
Features an amazingly rugged set of 4x4 wheels with cool bodywork and individual styling
Includes an LED front light so the Crawler can find its way
Features a motorized winch to haul other vehicles and help the Crawler winch itself out of trouble
A technical build that will really test your building skills
Cool chrome extras like the fender and winch give this vehicle a real edge!
Take on tough terrain with the massive wheels and sprung suspension
Includes 1 Power Functions M-motor and 1 LED light cable
Important Note on Shipping & Package
Packed with protective foam envelope and paper carton WITHOUT original box. Items are repacked into padded envelopes with suitable carton box for maximum protection.
We ship via trackable postal or carrier service depending on the destination which usually takes 15-20 working days.
Please allow 5-7 working days to process and sort the order after payment is confirmed.