DECOOL 3333 RACERS FERRARI 599 GTB FIORANO|TECHNICS|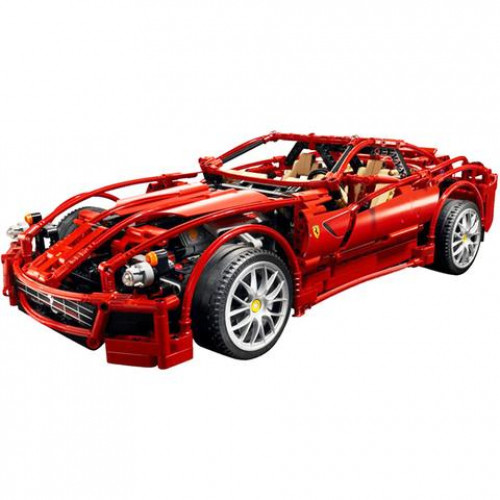 3333 RACERS FERRARL 599 gtb Fiorano
TECHNICS/ 1322 PIECES
3333 Racers ferrarl 599 GTB fiorano is a DECOOL Technic set and is LEGO compatible building block set. The set consists of 1322 pieces and is designed for kids aged 14+. This 3333 Racers ferrarl 599 GTB fiorano building blocks and bricks set includes the following:
Decool 3333 | Racers ferrarl 599 GTB fiorano Building Blocks Bricks Set Review
At last, you can build the amazingly detailed and functional Ferrari 599 GTB Fiorano in an incredible 1:10 scale! With its sophisticated design, V12 engine with working pistons, opening doors and hood, and working steering system, this authentic TECHNIC model is perfect for any fan of Ferrari racing, cars, or building.
Doors, hood and trunk really open! Working steering system turns front tires!
Features V12 front mounted engine with working pistons! Model measures 18" (46 cm) long!


Important Note on Shipping & Package
Packed with protective foam envelope and paper carton WITHOUT original box. Items are repacked into padded envelopes with suitable carton box for maximum protection.
We ship via trackable postal or carrier service depending on the destination which usually takes 15-20 working days.
Please allow 5-7 working days to process and sort the order after payment is confirmed.