【Price off】Colonial Viper MKII |MOC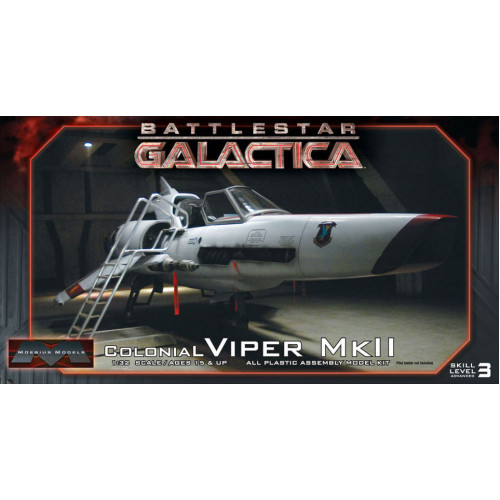 Ready to ship end of May!

Note: We are the first vendor to produce this kit we have more than enough stocking while another vendors do not, contact us for more details about custom MOCs
2691 pieces, comes with stickers
be sure to use the coupon:"Viper" to get a better deal.
This kit only includes the neccessary bricks to build the model. Building instructions manual is available for purchase on the following website: http://www.brickvault.toys. Thanks to support MOC designers ilke David.

The Colonial Viper is a spacecraft in the Battlestar Galactica science-fiction franchise. It is the primary fighter spacecraft type used by the human protagonists in this fictional universe. Appearing in both the 1978 original series and the 2003 reimagined series, as well as various derivative works, the single-pilot spacecraft are carried aboard Battlestar Galactica and are the humans' main tools of defense against the universe's antagonists - the cybernetic Cylon race.
The popularity of the original Battlestar Galactica series resulted in United States Air Force pilots nicknaming F-16 Fighting Falcons "Vipers".When the reimagined series was created, the Viper was one of the elements that the designers wanted to carry through with minimal alteration.